Lil' Chef ™ Baking Pro Set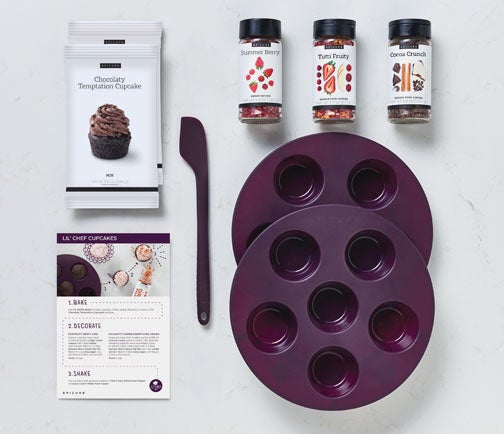 Baking made easy for the lil' chef in your family this holiday season! 
Collection includes: Chocolaty Temptation Cupcake Mix (2), Muffin Maker (Set of 2), Tutti Fruity Whole Food Topper, Summer Berry Sweet Dip Mix, Cocoa Crunch Whole Food Topper, 3-in-1 Spatula, Lil' Chef™ Baking Pro Recipe Card.  
Exclusive gift collection; available only while supplies last!