Lil' Chef™ Faves Collection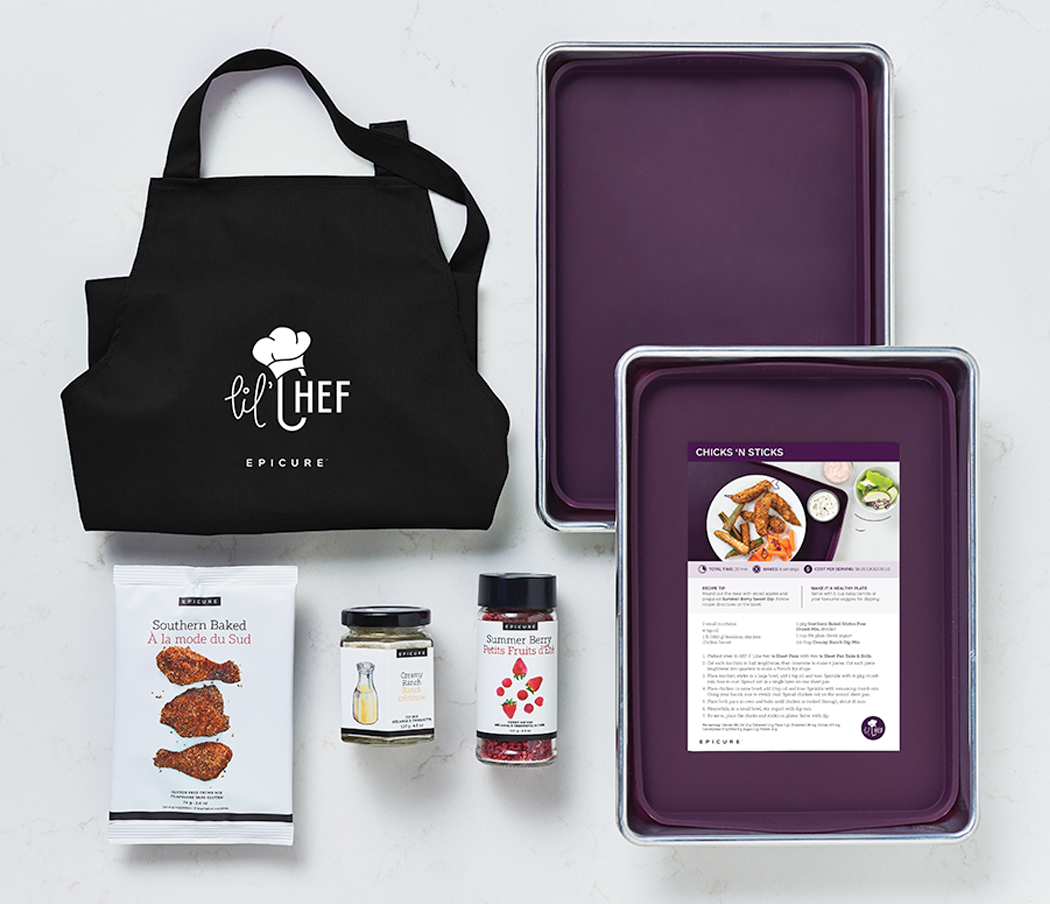 Surprise your lil' chefs this holiday season with the perfect gift that will inspire new culinary skills while building kitchen confidence! 
Collection includes: EXCLUSIVE Lil' Chef™ Kids Apron, Southern Baked Gluten Free Crumb Mix, Creamy Ranch Dip Mix, Summer Berry Sweet Dip Mix, ¼ Sheet Pan, ¼ Sheet Pan Liner (Set of 2), Lil' Chef™ Faves Recipe Card. 
Exclusive gift collection; available only while supplies last!